Photo: Ron Haviv. A woman mourns at the grave of a family member killed during 1995 genocide in Srebrenica. 
"IMAGINE: Reflections on Peace"
On 25.08.2023 / 20:00 / in Barabar Centre, FOTOIST will host the photography exhibition – "IMAGINE: Reflections on Peace", a multimedia exhibition that explores the themes and challenges of peace-building through a comprehensive look at societies that suffered and survived violent conflicts. The exhibition showcases bodies of work from photographers whose lives have been dedicated to covering the war and its aftermath such as:
• Ron Haviv
• Gary Knight
• Gilles Peress
• Stephen Ferry
• Don McCullin
• Nichole Sobecki
• Jack Picone
• Roland Neveu
• Nicole Tung
Using historical photos, texts, video profiles and interactive opportunities, the Imagine exhibition brings visitors face to face with the realities of violent conflict and asks the question: "Why is it so hard to make a good peace when it's so easy to imagine?"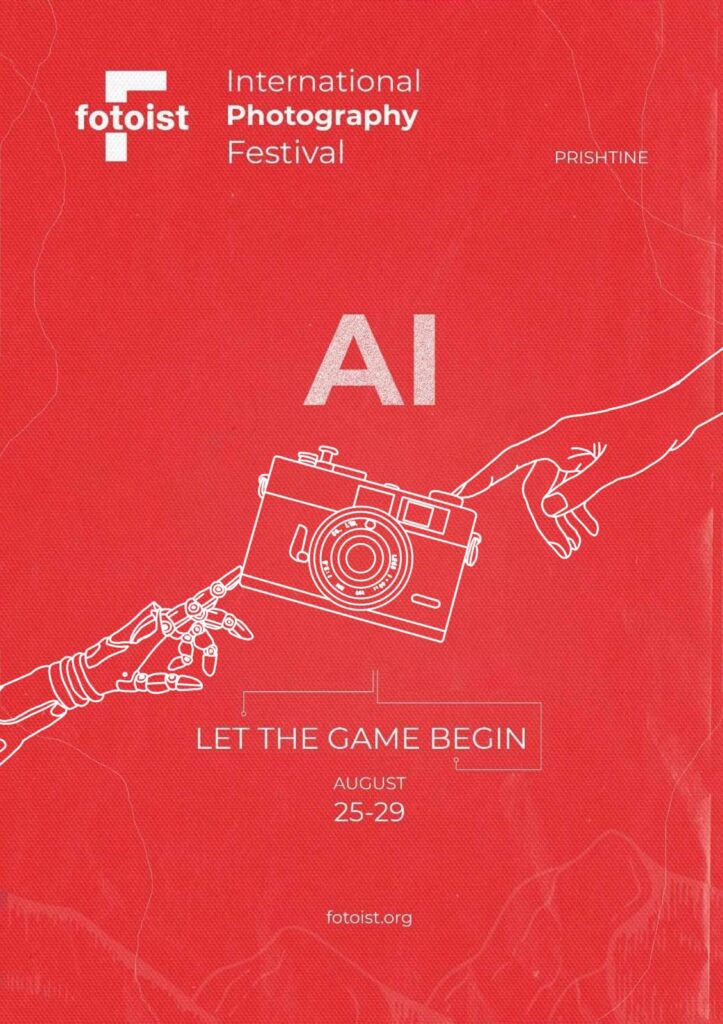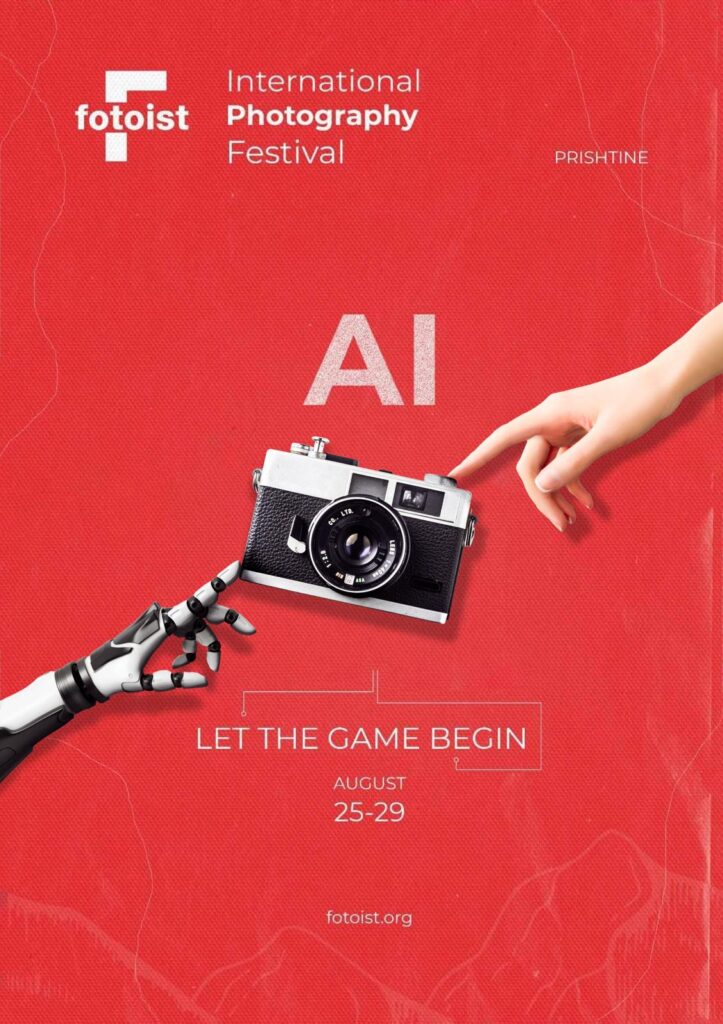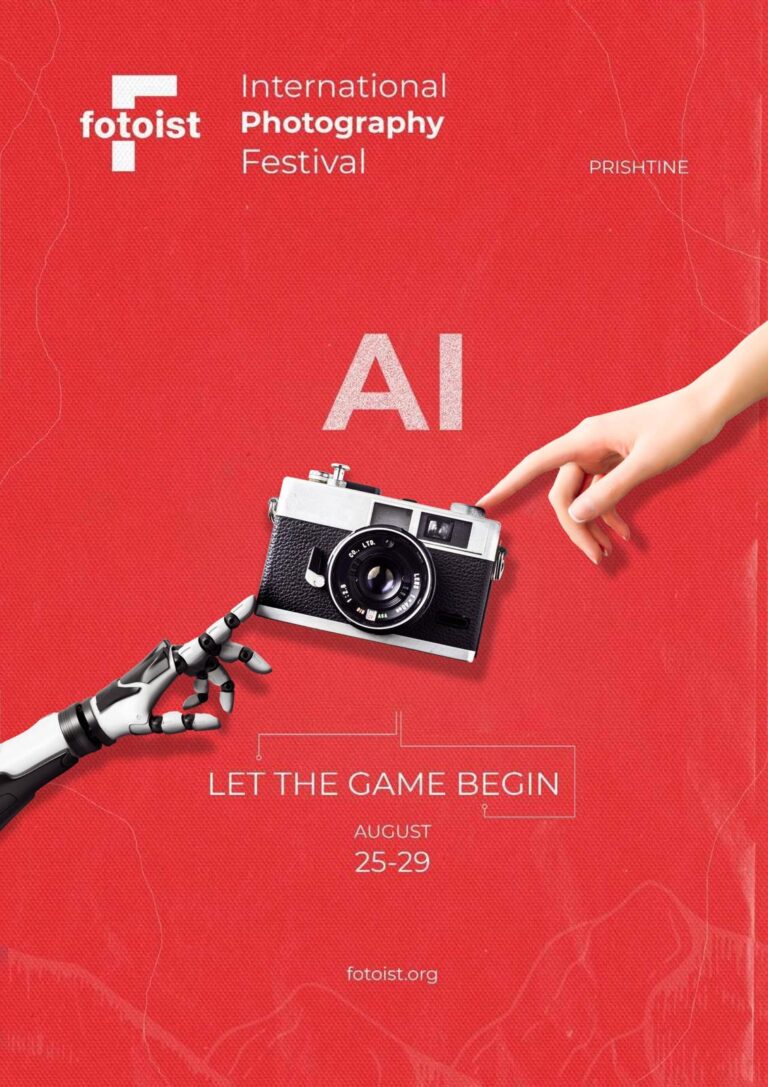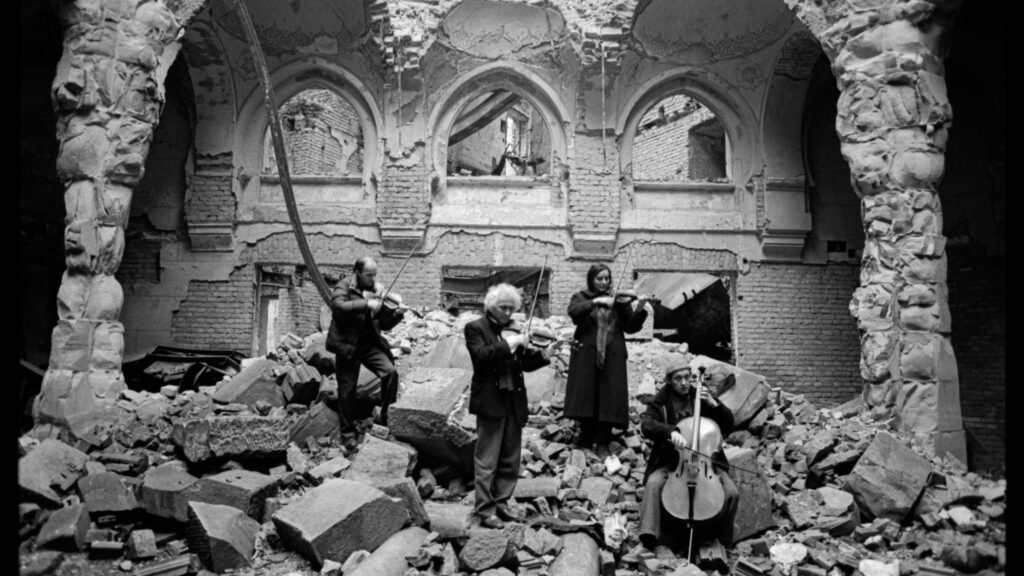 Photo: Paul Lowe/VII Photo
Exhibition " THE SIEGE OF SARAJEVO" - Paul Lowe
EXHIBITION – " THE SIEGE OF SARAJEVO" 
Prishtina – August 25th, 2023 / 19:00 / Sheshi Zahir Pajaziti
The photographs of the series "The Siege of Sarajevo" by photographer Paul Lowe testify to the terrible daily life of the citizens of Sarajevo, but also to the spirit of resistance. The siege of Sarajevo, the longest siege of a capital in modern history, began in April 1992 and ended in February 1996. The aftermath of the siege is: more than 10,000 killed, over 60,000 wounded and over 500 children killed. Every fifth citizen of Sarajevo was in danger of snipers or some other weapons.
"When I look at these photographs at my archive, it is hard for me to understand what we have all experienced back then. I think it is very important for the generation of today, for those who will come, but also for the older people not to forget what happened in the past and not to allow that to happen in the future,"